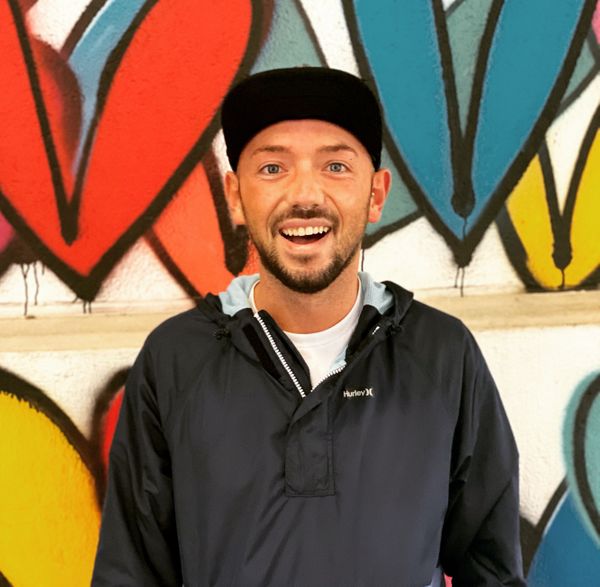 Brando Lapuh
General Manager
ROOTS | I grew up in good ol' potato land (Boise, Idaho). Yes, I do love potatoes.
I initially took the hospitality and healthcare route at the same time, but ended up committing to hospitality. The medical field is in my blood, as most of my family works in that field but I wanted to be a little different.
Bartending always looked like fun to me, and before long I got to see the real work that goes into making great cocktails. I worked at a locally owned spot in Boise, focused around creative cocktails & a big beer atmosphere, and I worked my way through almost every position at that restaurant. Cocktails definitely caught my attention, though—I loved the creativity that goes into them, getting to craft something that can be beautiful and taste amazing.
EDUCATION | I started pre-med at Boise State University, but wasn't the biggest fan of the cold weather and wanted a better health sciences program so I applied to a few different schools and I chose UT! Moving to Austin was huge for me and it definitely changed some things for me for sure but still working on my nursing degree but full focus and love where I ended up.
STREET CRED | I started at Central Standard in December 2019, when the team was in need of servers and more support. I was drawn in since the restaurant was owned by a local company, and I got inspired after seeing the needs at CST and coming up with ideas of how to change and improve things.
I moved to the Beverage Manager when we reopened after the 2020 closure. It was fun during this period, since we were able to run with our creativity, doing whatever we could to make Central Standard a success, which we ended up doing. Lots of fun but lots of work.
Server, bartender, supervisor, service manager, beverage manager, AGM, and now GM: I've worn a lot of hats (but always wear the same one) here at Central Standard, and now Maie Day. I was excited to be part of the new collaboration with MaieB Hospitality and New Waterloo, and to be part of the team figuring out how everything was going to work. So far, it's been amazing working with a new team and constantly learning from the two teams! I'm excited to see what's in the future!
HOSPITALITY PHILOSOPHY | We've all had bad managers, and I aim to be a better manager than people have had in the past. I make my staff my number one priority and I check in to make sure everyone is doing okay.
SUPER POWER | Resting Brando face—you know it when you see it!
SOUL FOOD | Mozzarella Sticks