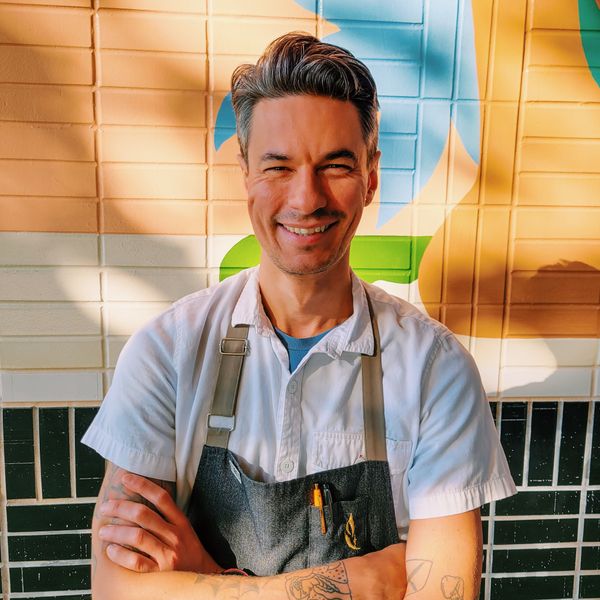 Rhys Davis
Sous Chef
ROOTS | I was raised in rural Oklahoma, in the kitchen with my grandmother, mother, and aunt, cooking large roasts, casserole dishes, braises and family style dinners.
STREET CRED | I'm classically French trained, and I spent a lot of my early days in new American and Italian kitchens. Later I moved onto Thai & Chinese cuisine and spent 8 years learning this style. I spent many years with the East Side King group. Later I moved to Old Thousand to further my Asian food knowledge and spend 5 years there as Executive Sous Chef.
HOSPITALITY PHILOSOPHY | Inclusivity, purpose, health & wellness, interpersonal connections; Treating every guest as a personal member of our extended family. Happy, educated staff means quality service for guests.
SUPER POWER | Running ultra marathons, not drinking coffee
SOUL FOOD | Sichuan/Isaan or Thai