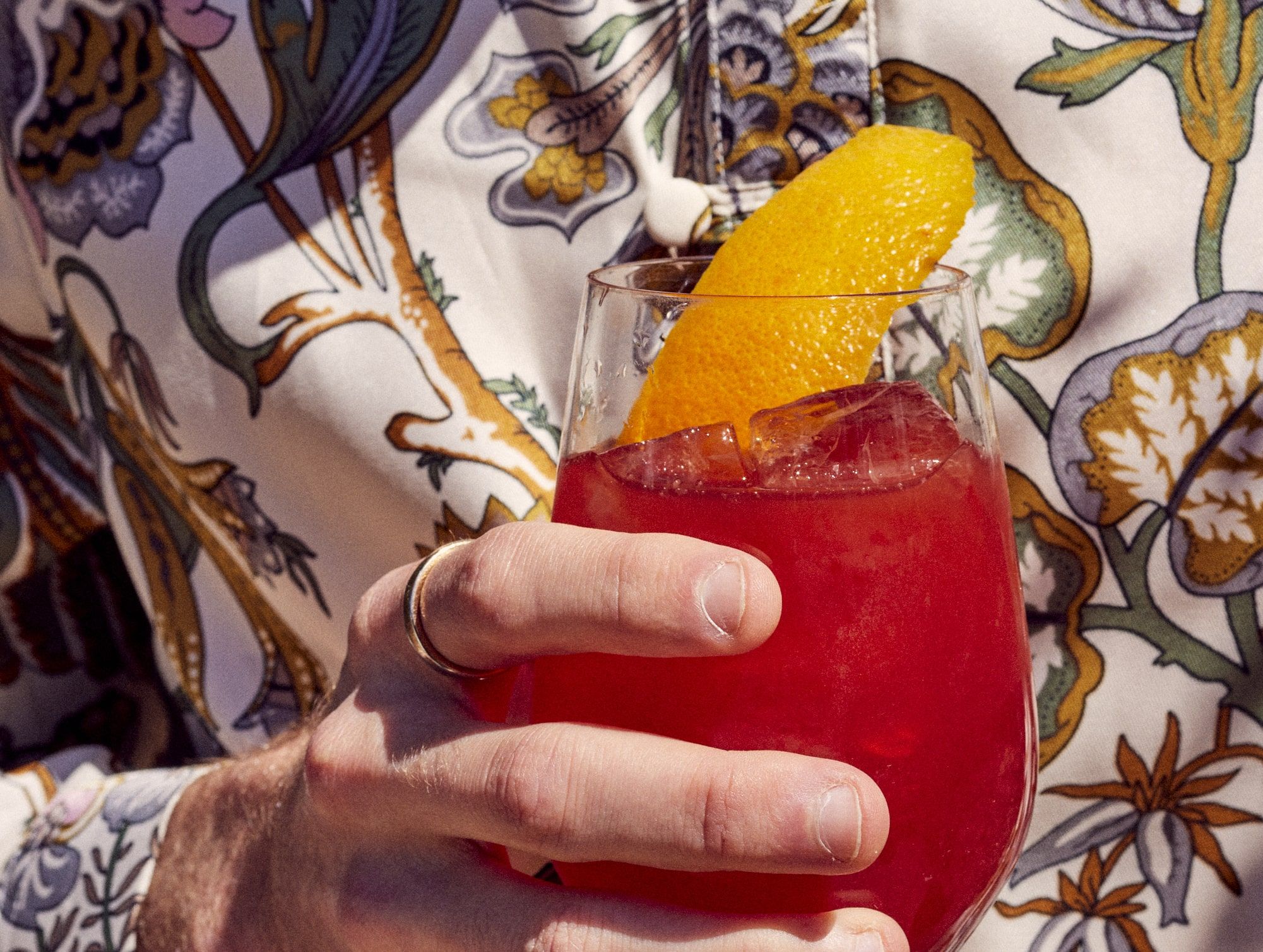 On the Rocks
Patio Pounder
strawberry basil DANK infused vodka, italicus, basil simple, orange blossom, sparkling rose, lemon 16
Got 2 more? Make it a Phish Bowl! 52
No Punch Backs
bourbon, licor 43, vanilla liqueur, mandarin liqueurs, lemon, orange, clarified milk punch
16
Face Your Fears
tequila, mezcal, aperol, chareau, lemon, grapefruit
16
Shruba-Duba
tequila, ramazzotti rosato, rose, egg white, strawberry balsamic shrub, lemon
16
Do Some Thym
gin, yellow chartreuse, st. germain, thym liqueur, strawberry, lemon
16
I'm. Still. Big. Red!!
gin, pomegranate liqueur, black currant, rosemary, thyme, lemon, sparkling wine
16
Phunk Me Up
'funky' rum, 'reggae' rum, passionfruit liqueur, velvet falernum, pineapple gum, angostura, lime
16
To-Maie-To, Tomato*
bison grass vodka, rosemary, thyme, tomato water, lime
16
Peach Pit
bourbon, amaro di angostura, naranja, demerara, peach bitters
16
Frozen
Spritz on the Fritz
coconut water rum, bacardi rum, st. germain, blood orange, honey, sparkling rosé, lime
16
Down in Tequila Town
cazadores tequila, laird's applejack, orange liqueur, watermelon, tepache, lemon
16
Low & No-ABV and Euphorics
Tranquilizer 4.20
Tenneyson, black pepper grapefruit cordial, lemon Earlybird CBD
15
*substitute with Slow Luck or Tenneyson
About Earlybird CBD
Maie Day and Earlybird have partnered to bring Austin a new type of beverage designed to unwind.
This product has not been evaluated by the FDA and is not intended to diagnose, treat, or cure any disease. Suggested Use: Each serving of Earlybird contains 2.5mg of THC from hemp (<0.3%). No more than 2 servings per day.